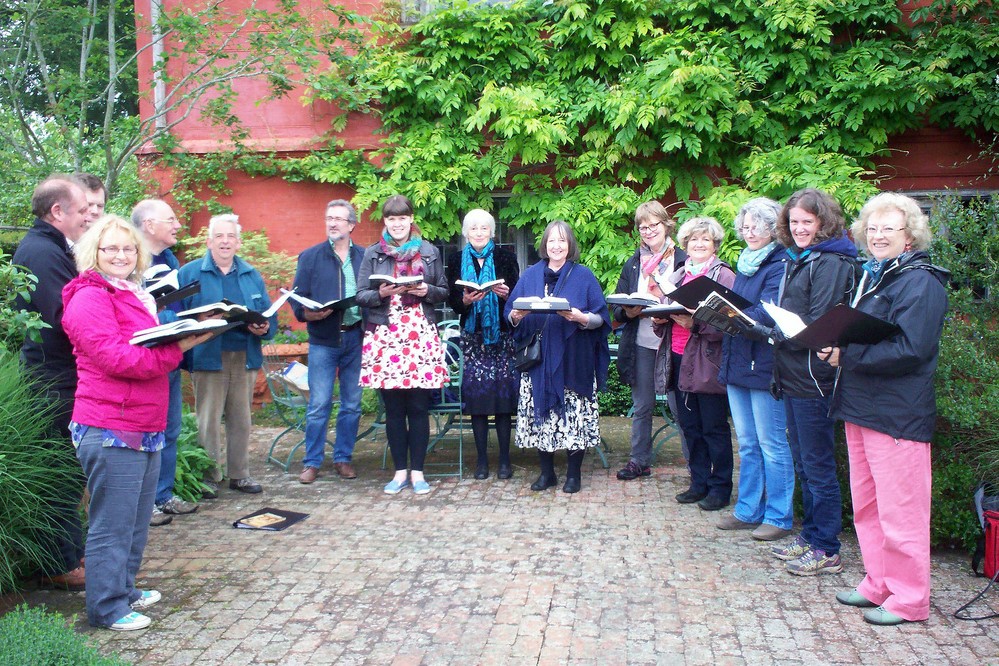 Antiphon are a mixed adult choir of about 28 voices.   There are often vacancies,  and we'd love to hear from anyone with an interest in singing in a challenging and rewarding enviroment.   
We currently have vacancies for TENORS – but other voices are still very welcome to get in touch.  
Joining Antiphon
Antiphon are an auditioned choir;  you'd be expected to have good sight-reading skills,  ability  to hold a voice part confidently,  and be able to blend with others.
Joining the choir would normally involve being invited to take part in a rehearsal or two,  followed by a short informal audition with our musical director.   
Commitment
Antiphon rehearse weekly during term times on Tuesday evenings,  at either St John Lee Church,  Acomb,  or St Mary's RC Church,  Hexham,  depending on the season.  Generally,  there are three concerts per year,  plus a number or church services around the region,  as well as the odd wedding.  
Choir members are expected to participate as far as possible in all in the choir's activities,  and the attendant rehearsals,  in order to preserve a good vocal  mix. 
There is a modest subscription paid by choir members,  to cover the overheads of running the choir,  this is currently set at £90 per year but can be paid termly. 
Interested?
Use our contact form to register your interest in singing – we look forward to hearing from you!